Empower Your Event Growth with Dreamcast's
Event Registration Platform & Solutions
With our cutting-edge event registration system, you can bring convenience to all formats of events. Capture valuable data and deploy easy check-ins with self-check-in kiosks and volunteer-based services to maximize the success of your events across India.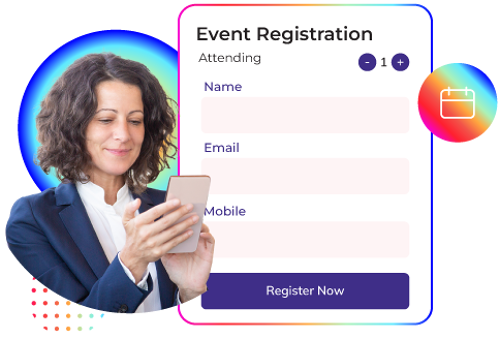 OVER 1000+ BRANDS TRUST US
LET'S GET YOUR
EVENT GOING!
CONNECT WITH US TODAY!
ENSURE A SEAMLESS ON-GROUND EVENT
AWARD-WINNING EVENT TECH SOLUTIONS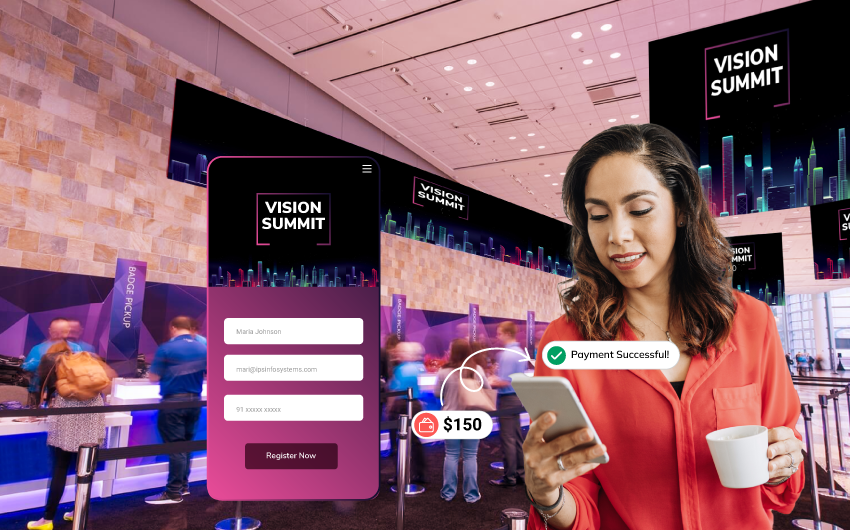 Smart Registration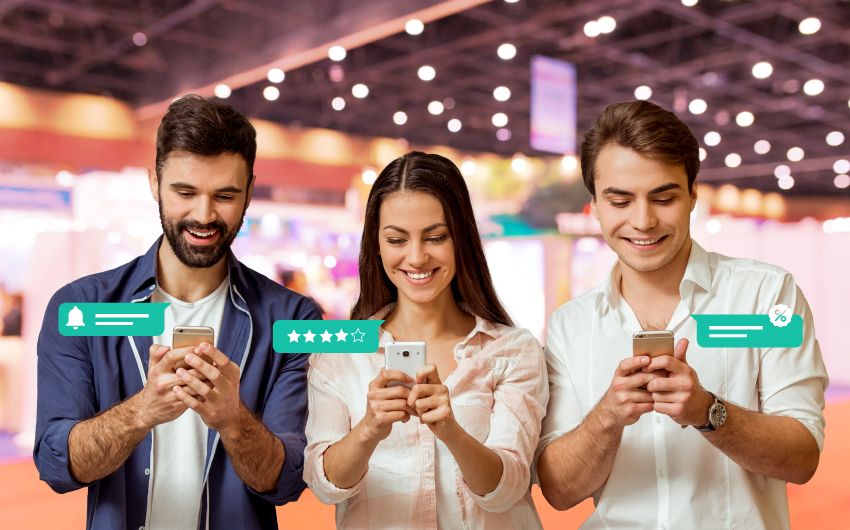 WhatsApp Automation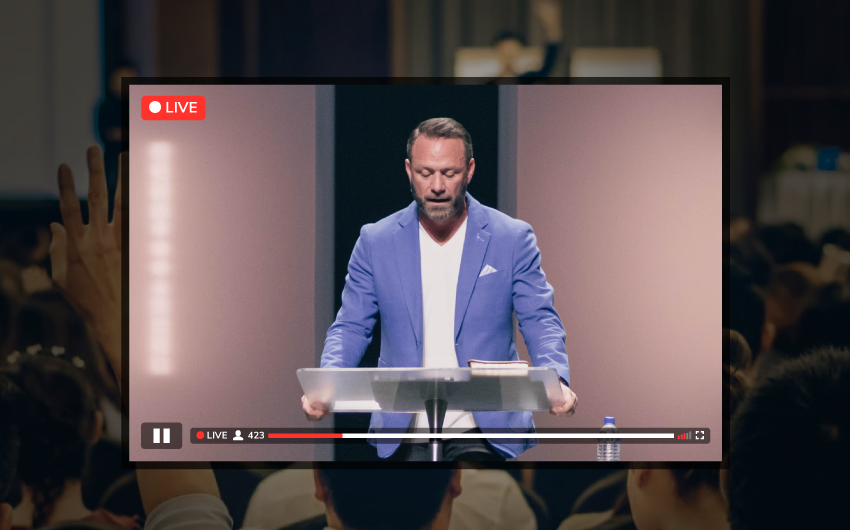 Event Live Streaming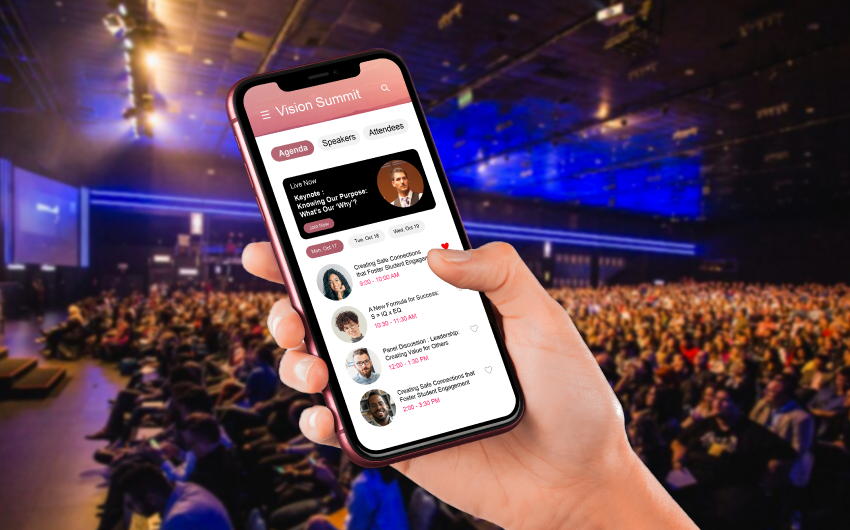 Custom Mobile App
Experience Top Notch Efficiency in Event Management With Dreamcast
Simplified Event Registration Platform & Ensure Maximized ROI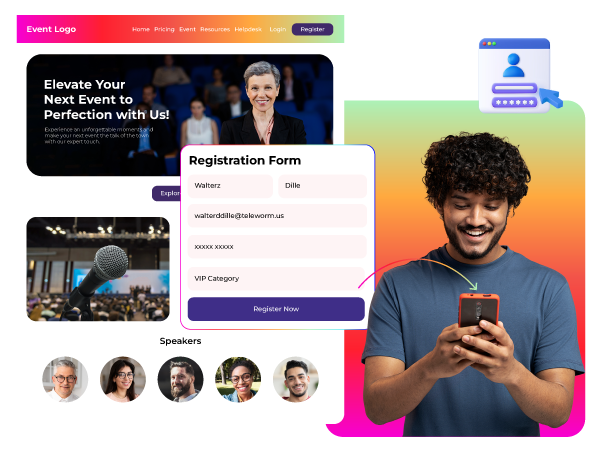 Branded Event Microsite & Mobile App
Easily customize registration forms with multilingual support for attendees, we put the power in your hands. Seamlessly create personalized event microsites and mobile apps for real-time updates and interactive features, making your events truly unforgettable.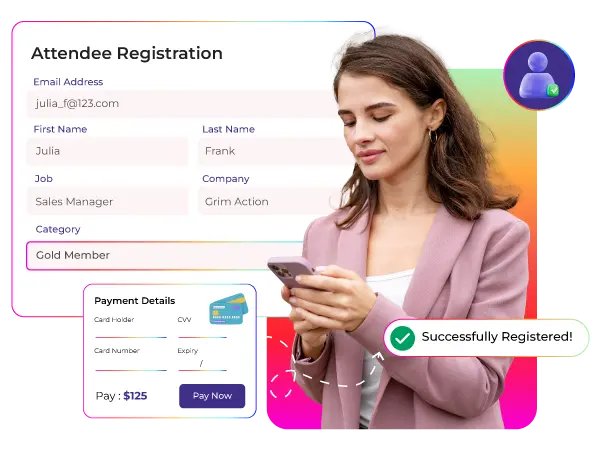 Multi-Tier Registrations
Dreamcast's event registration platform lets you customize the registration page to align the attendee-oriented approach for attendee groups and the multi-tier ticketing and registration process, including paid and unpaid options.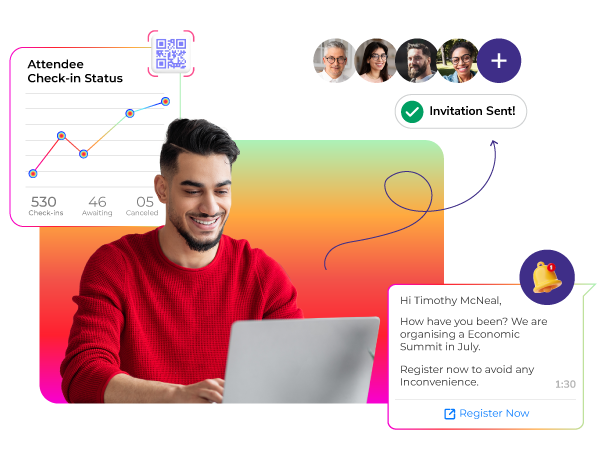 RSVP Management
Automate and personalize email marketing for tailored event promotion. Also, send confirmation mails or WhatsApp messages providing instant confirmation for their successful registrations.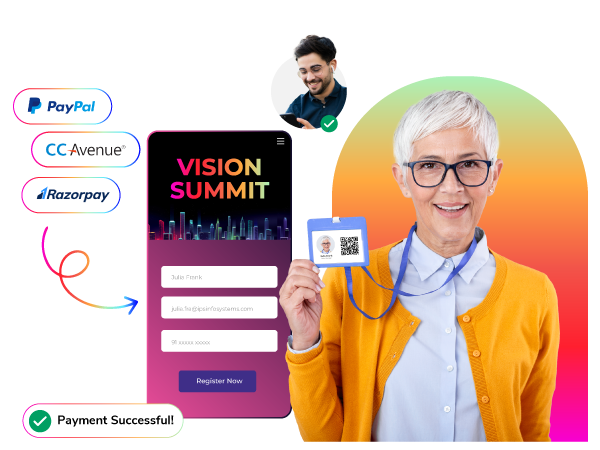 Third-Party Integration
Seamlessly integrate third-party tools and payment applications to standardize transactions and improve event registration management. Enjoy real-time exhibitor portal integration and secure single sign-on (SSO) login for enhanced efficiency.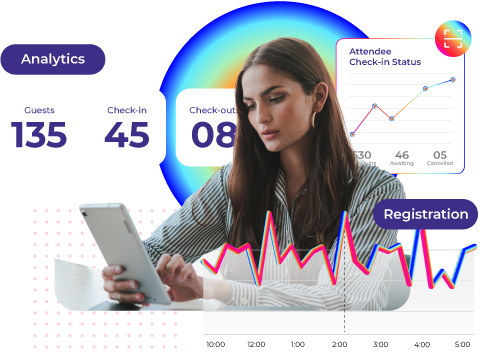 Detailed Reporting
Optimize event ROI with real-time attendee statistics, analytics, reports, and feedback collection and make informed decisions. Also, access attendee data efficiently for advanced lead retrieval and marketing efforts.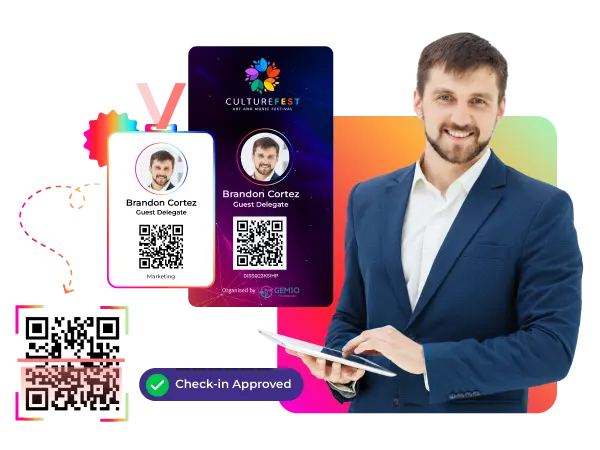 QR Code Check-ins
Let attendees swiftly self-check-in using personalized m-ticket & m-badge, ensuring a safe, efficient, and hassle-free event entry with our variety of self-check-in kiosks.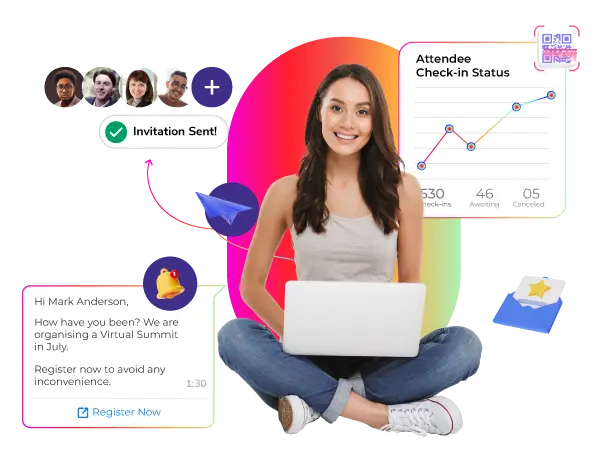 User-Friendly Platform Interface
Deploy an easy-to-use event ticketing platform that offers a user-friendly interface, ensuring a hassle-free experience across mobile and web – your best choice for convenience and ease.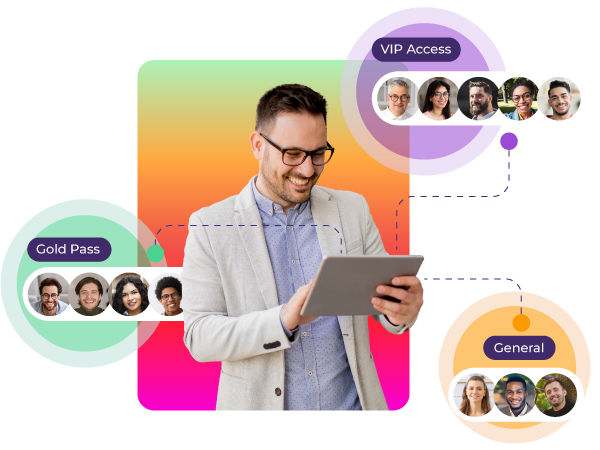 On-Spot Badge Printing
Empower your event with the convenience of on-the-fly badge creation using our designed simple hardware, making your event more accessible and professional, all while ensuring seamless access management.
WhatsApp-Driven Communication & CRM
Give your audience all the updates at their fingertips with our integrated event registration platform, send event updates, offer instant support over WhatsApp, and improve CRM. Enhance attendee engagement and build lasting relationships with our easy-to-use solutions.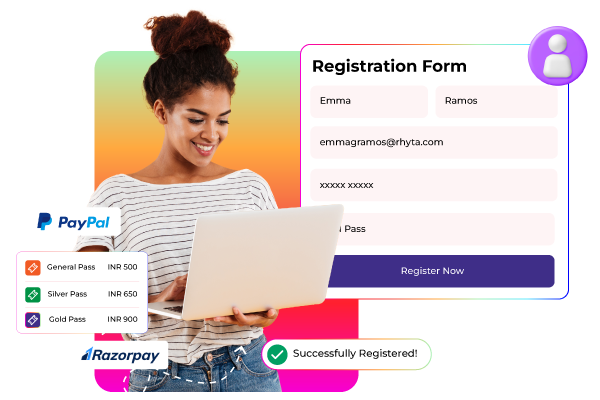 Business Card Exchange
Empower your events with networking capabilities by using our event registration tools to exchange contact information and foster valuable professional connections. Leverage the potential of your event with this feature, enhancing networking opportunities and post-event collaboration.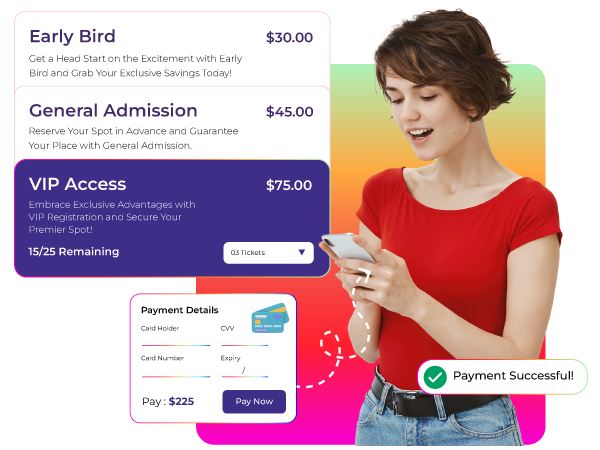 Access Management & Footfall Scanning
Facilitate event entry and enrich security by easily performing ticket validation and ID checks using our comprehensive access management and footfall scanning solutions. Ensure smooth attendee check-in, monitor access in real-time, and gather valuable data to optimize event logistics with QR, NFC, and RFID-enabled badges.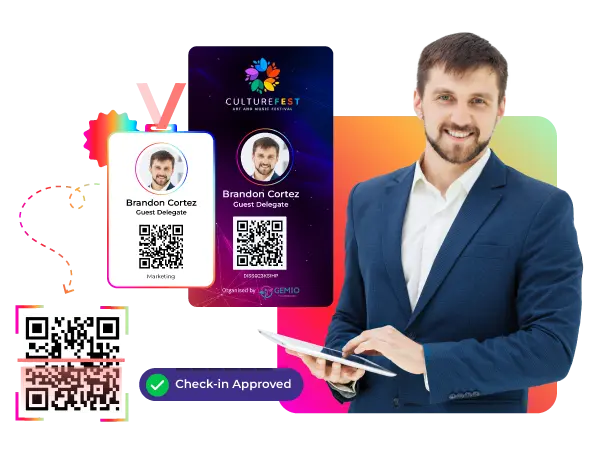 App for On-spot Registration & Ticketing
Streamlines the event's registration and ticket purchase process with our on-spot app, ensuring a hassle-free experience, especially for last-minute participants. Also, promoting digital ticketing contributes to environmental sustainability and reduces the need for physical paper tickets.
Online & On-site Event Registration for Events
Events of All Sizes, All Types